Woven from Micron-level Threads, Thinner than Hairs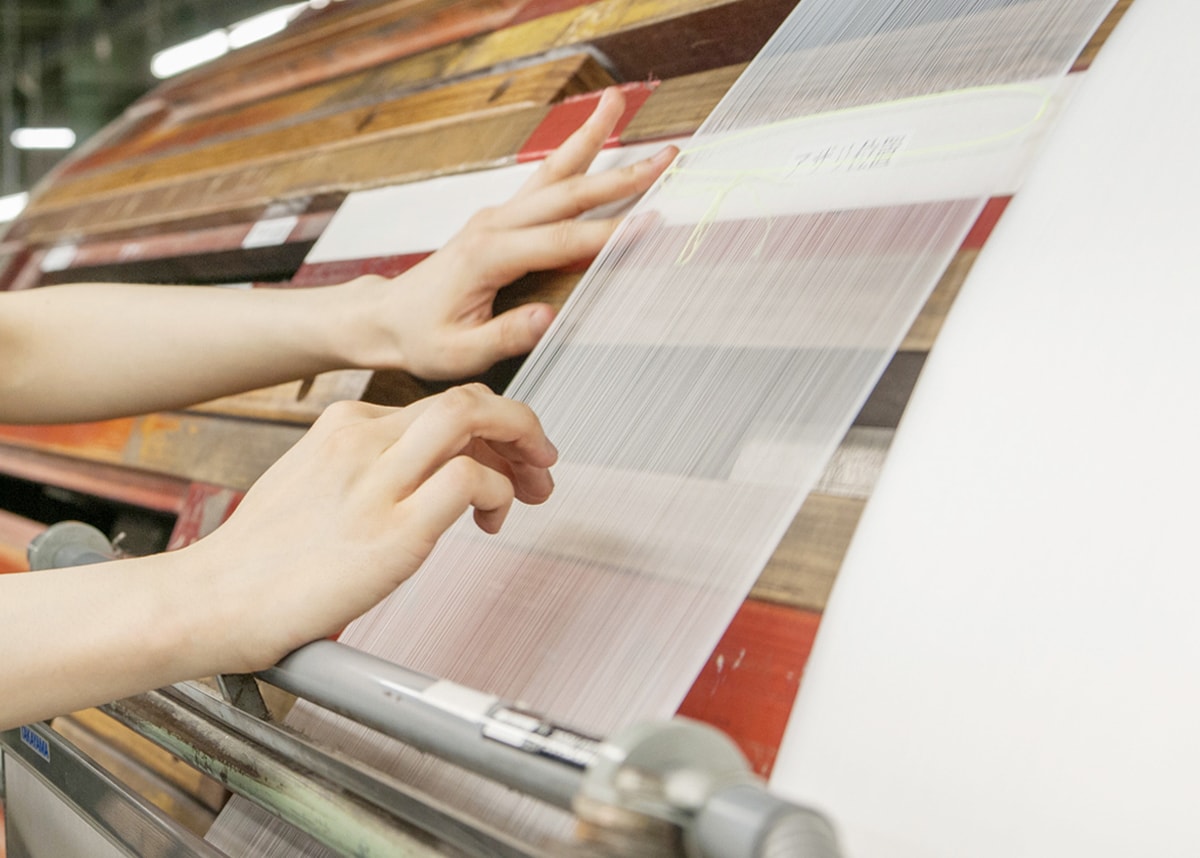 One Meter Wide, but Woven with 12,000 Threads.
The threads used to weave thin fabrics are many times thinner than hairs, and come in many varieties for different products. The thinner the threads, the harder it becomes to maintain quality at each step of production — naturally, products like these call for advanced technologies.
For instance, a one meter wide fabric (This order seems more natural) is woven with over 12,000 warp threads running along its length. This means over ten micron-level threads in a single millimeter, and these threads must be woven in a consistent pattern. In recent years, there have been even finer products released, using ever-thinner threads with ever-greater thread counts.
One of Nishikawa Sangyo's greatest strengths is our water jet loom, which uses a jet of water to shoot the weft threads in from the side. In the end, though, machines are only as good as their operators, and ours are operated by experienced textile experts — the secret to the high quality of our thin fabrics is these experts' skill.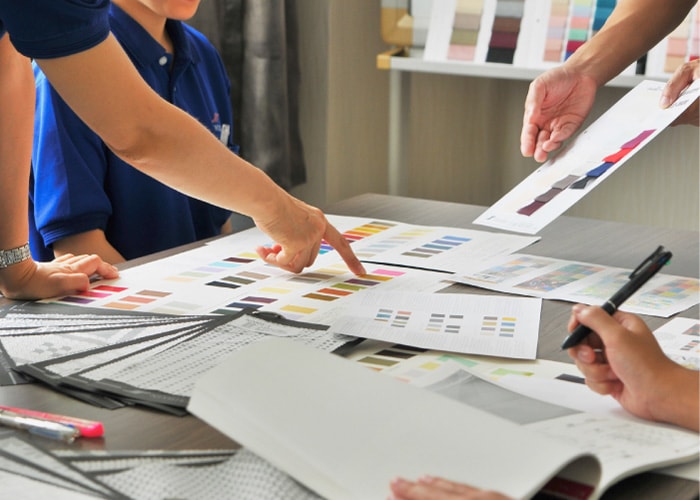 Original Product Proposals: One of Our Strengths
At Nishikawa Sangyo, we can help our customers bring new products to life, by bringing together their thoughts and ideas with our skill and technology. We have a company policy of creating things that other companies do not, leading us to take on new manufacturing challenges to further a company culture of tackling difficult challenges head-on. We uphold this tradition through original product proposals and small-lot order-made products — our greatest strength. We have received high praise from various fields for products like JUNOS and our other clothing fabrics, as well as our fabric materials for interior design and industrial fabric materials. At Nishikawa Sangyo, we take no greater pleasure than bringing customers' ideas to life.
Thinner and More Beautiful than Ever.
To keep the quality of our thin fabrics high, Nishikawa Sangyo uses unified in-house production with strict quality standards for every step from processing the raw yarn to twisting, warping, winding, and weaving using various looms. Any items that do not pass our strict internal inspection standards are returned to the factory to investigate the cause, as a way to prevent mistakes from happening again.