JUNOS Crape Chiffon clearly shows off the distinctive vertical grooves that Crape fabric is known for. Its delicate luster and beautiful surface are why it is used for a variety of uses, from scarves to dresses and blouses.
JUNOS Chambray Crape Chiffon with Narrow Grooves(8877)
The Double Width Chambray Crape has an unevenness to its vertical "flow," while this Single Width Chambray Crape Chiffon has deeper grooves. The repeating patterns gives it a delicate expressivity. The luster varies based on the angle it's viewed from, and the Chambray finish adds more depth to the color. Its soft texture is similar to silk, dancing lightly on the hand.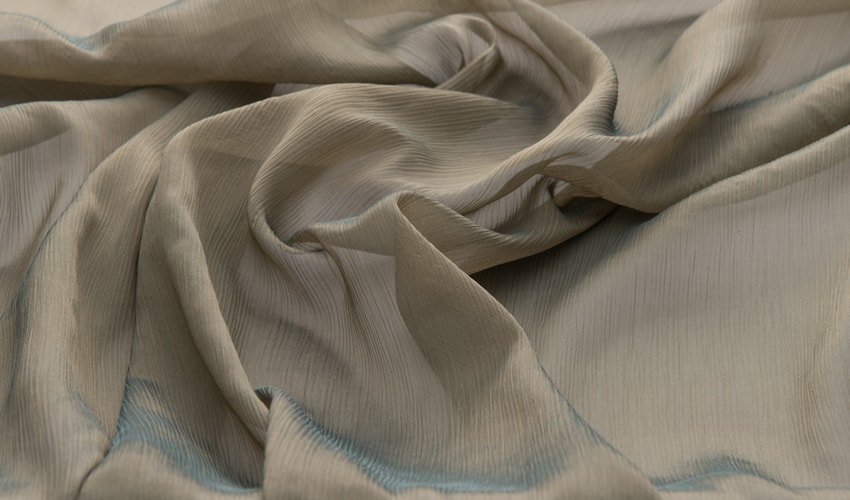 C/#9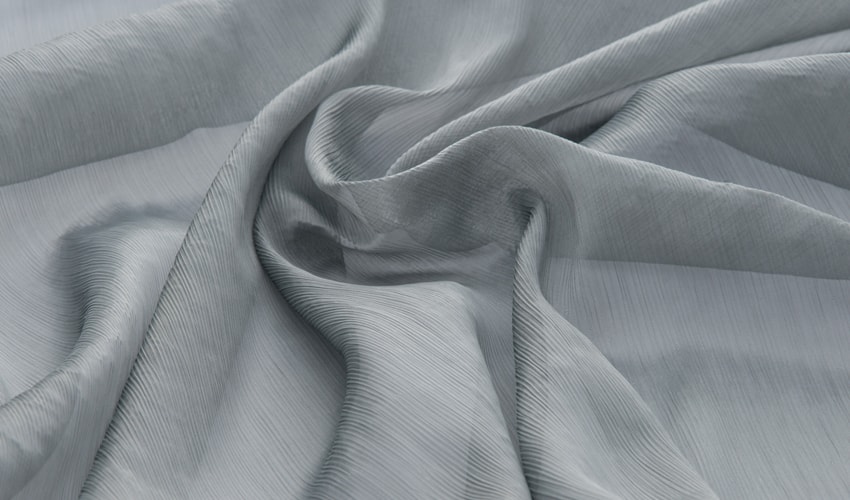 C/#6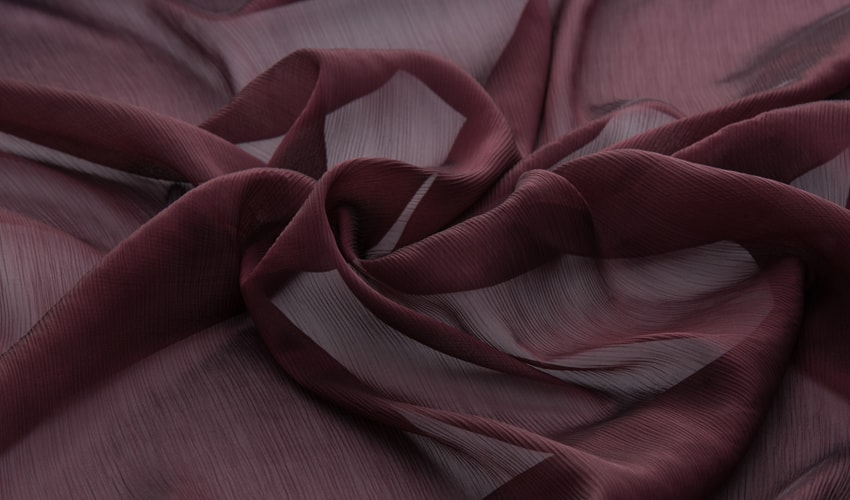 C/#27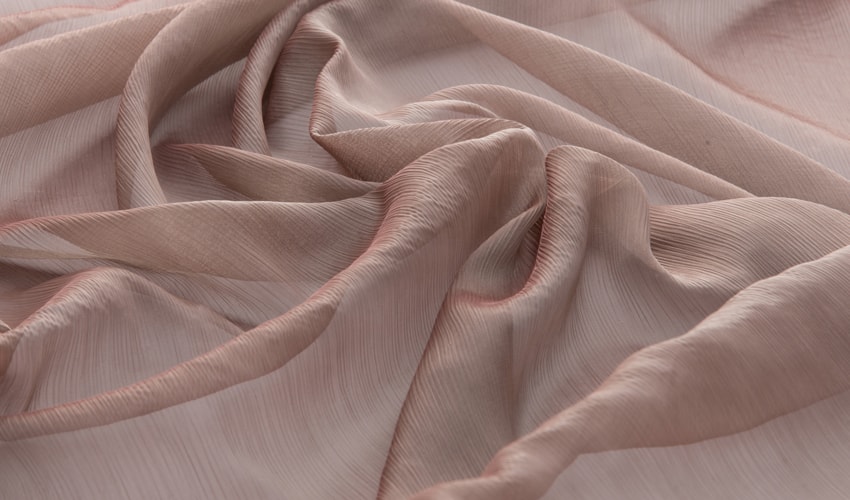 C/#4
C/#33
JUNOS Chambray Crape (8879)
This Crape Chiffon features a beautiful and elegant luster that takes advantage of the luster of the yarn, with a surface that is soft and sheer thanks to the twisting strength of the weft threads. The high quality of the finish comes from the consistently unchanged manufacturing method and the attention to beauty for JUNOS products. The texture is very close to silk, and it has become a staple material to enhance feminine grace.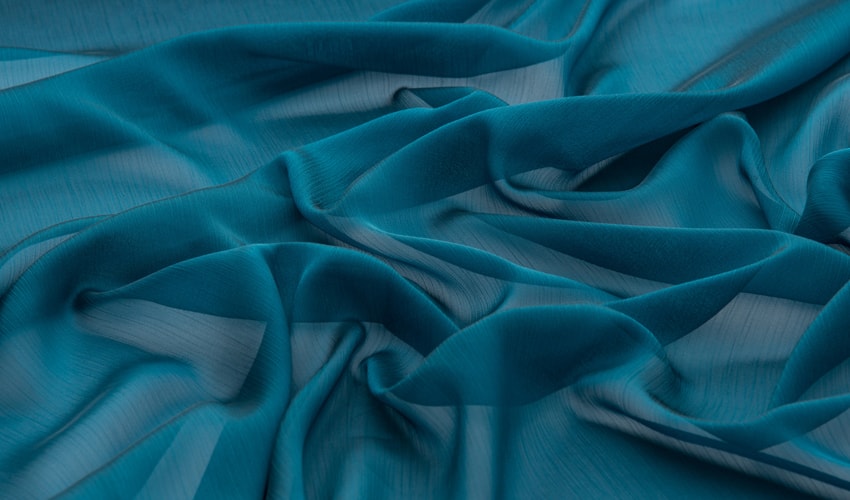 C/#26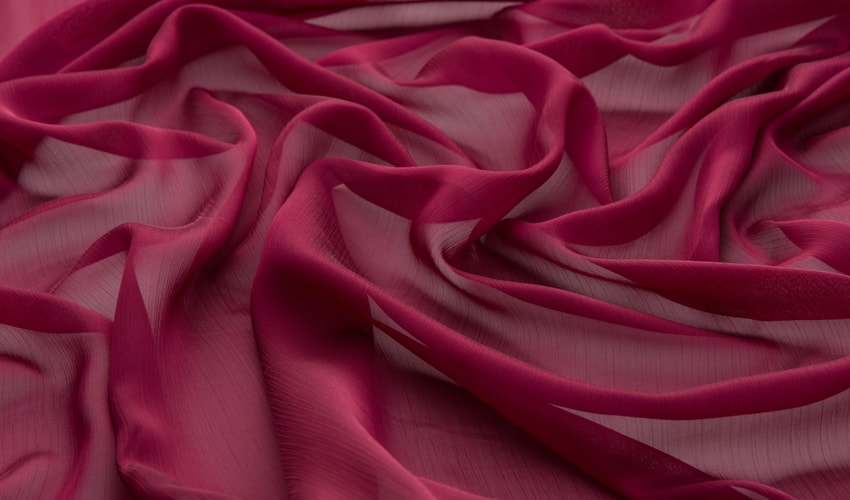 C/#33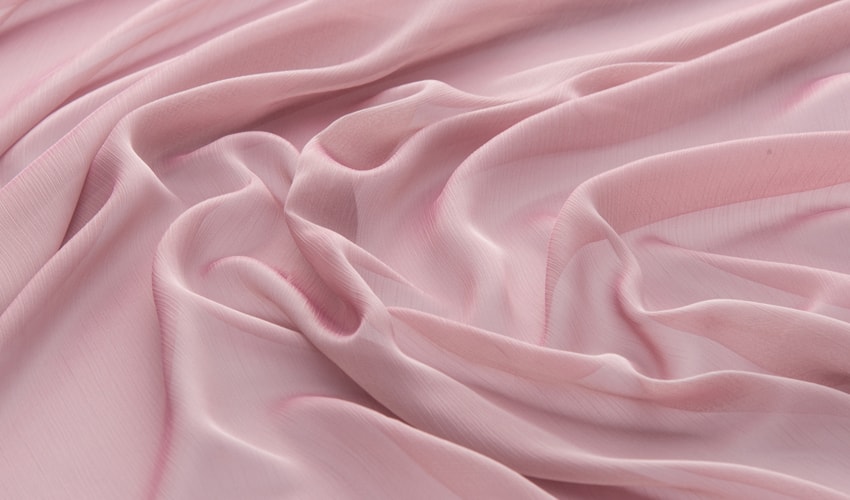 C/#2
C/#11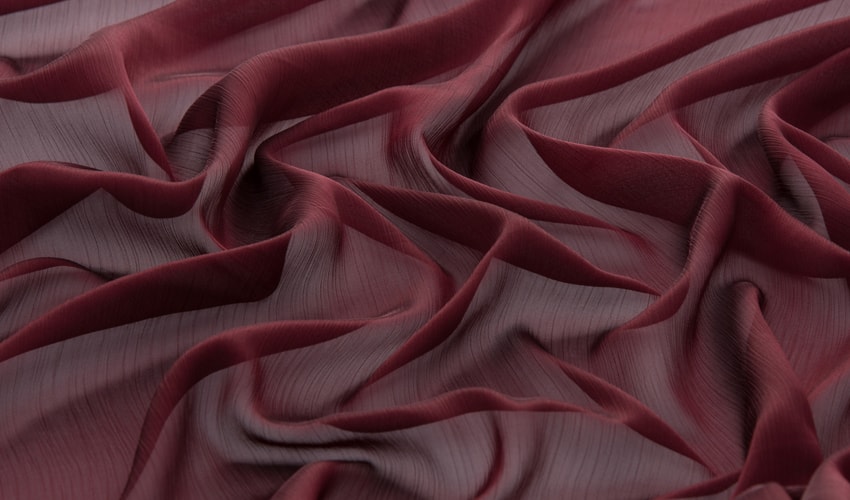 C/#43